Yesterday was a successful day here in the Samford University Math/CS department hosting the Southeastern Region of the ICPC contest. As site director, I oversaw the preparation and implementation of the contest using our facilities.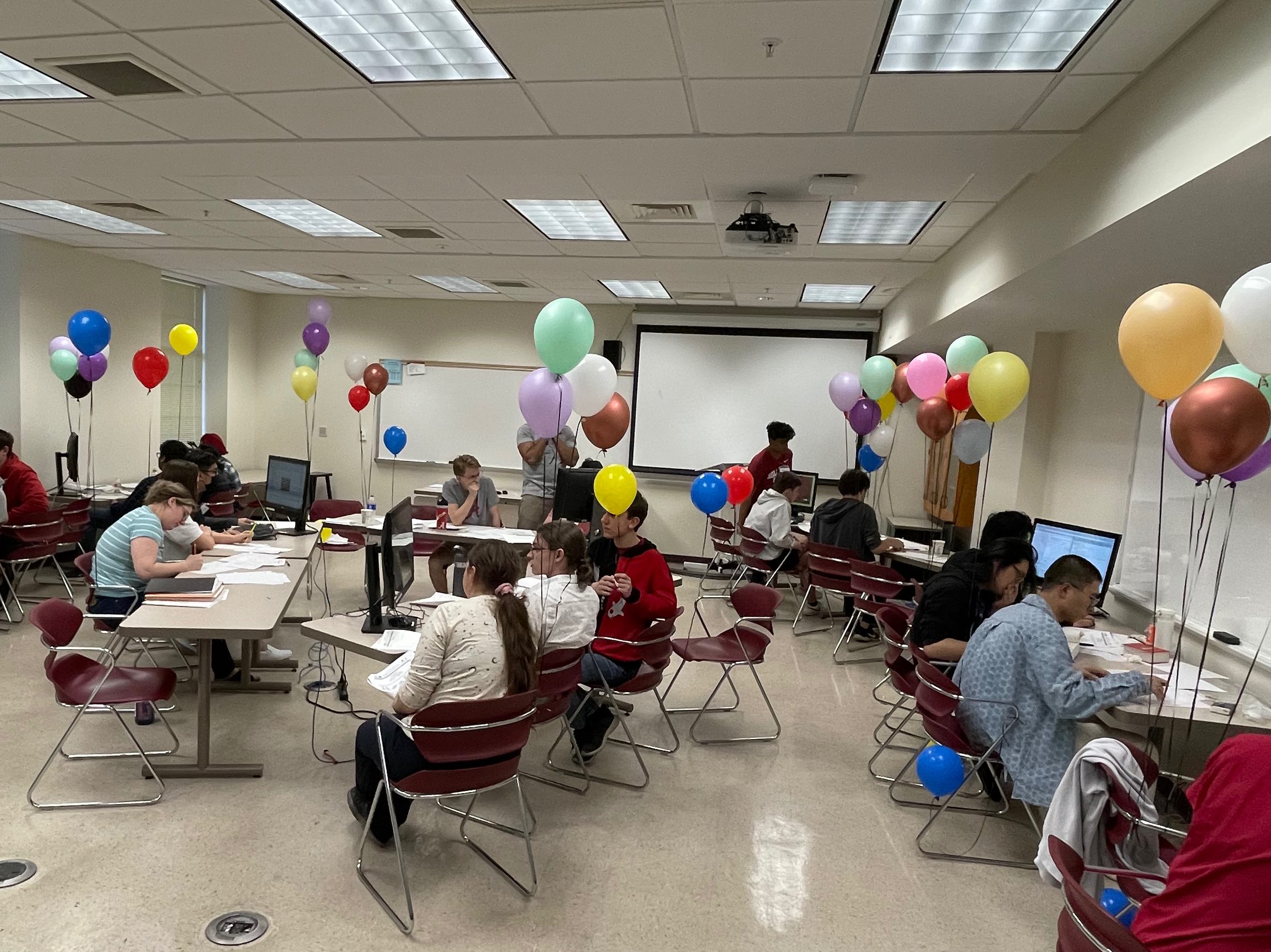 It would not have been a success without the help of our Computer Science director, David Luginbuhl, and colleagues Greg Kawell and Roy Swatzell as well as the on-site instructions from chief judge and Regional Contest Director David Van Brackle who has been involved in ICPC programming contests for the better part of 40 years! His experience and helpful tips along with ICPC deputy Regional Contest Director Victor Sahin helped the competition run smoothly. There were many comments from competitors who were genuinely thankful for how well everything was being run so that they could focus on the competition, relax, and have fun.
My wife, Kristine, also played a big role in making sure everything went smoothly with the food (both lunch and dinner) which was catered by Taziki's (lunch) and Nothing But Noodles (dinner). I want to give a final shout-out of thanks to all who were involved and to all the competitors and coaches along with congrats for tackling the challenging problems that ICPC puts out year after year.
The competition was tough, and the winning Division 1 team at our site (Mahjong Masters from Troy University) placed third overall out of the thirty-four Division 1 teams competing in Alabama, Florida, and Georgia, which is well-known as one of the powerhouse regions of the global competition.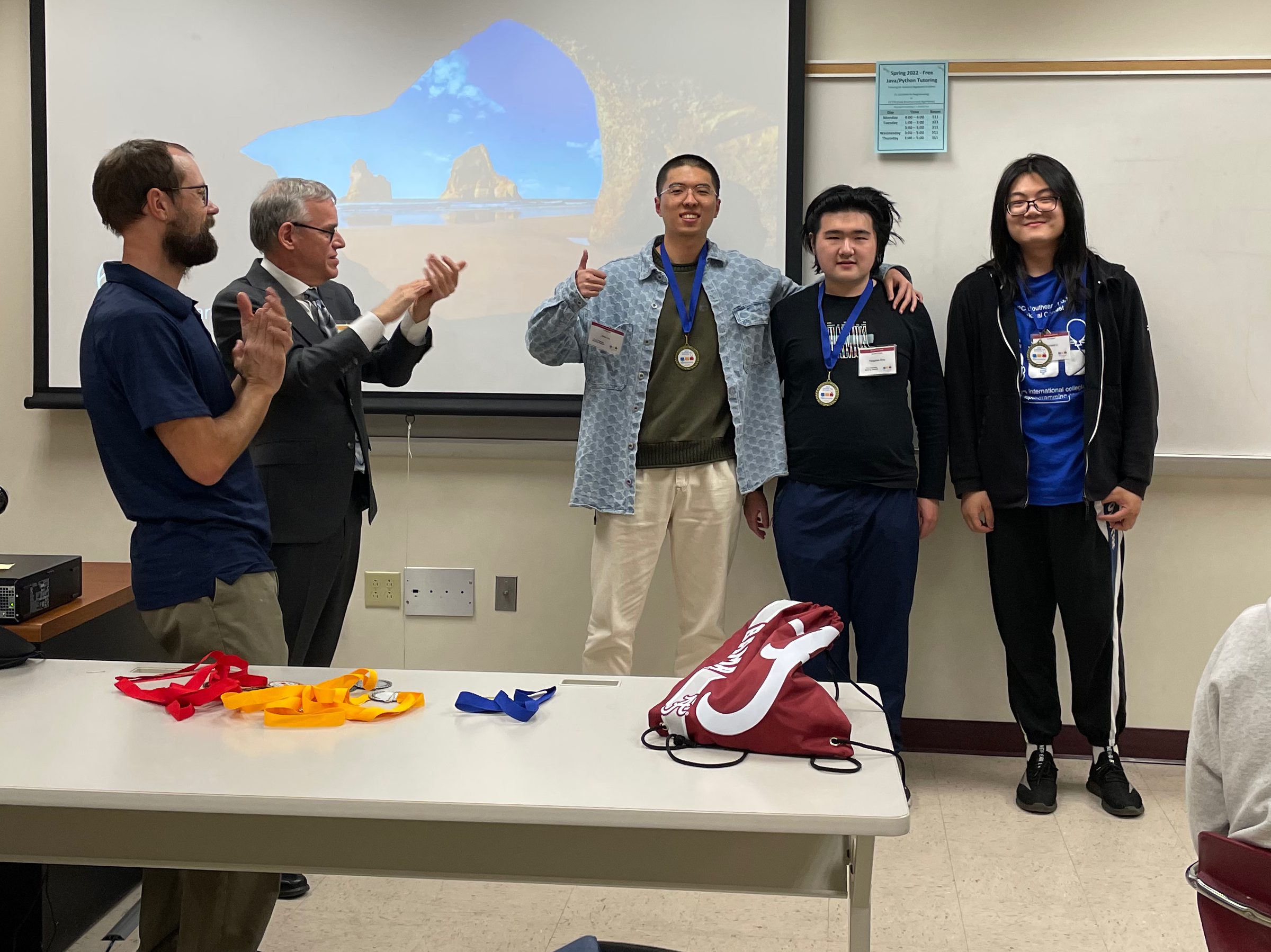 In Division 2, the University of Alabama swept all three places at our site as well as the winning UA team taking 2nd overall in the entire southeastern region. At our site, it was close between all the teams with the 1st and 2nd place teams both solving 7 problems meaning it came down to a tie breaker. The 3rd and 4th place teams also solved 6 problems (also requiring a tie breaker which was also very close). I've captioned the teams below.