This page used to be called "Interests", and I do have a variety of interests, but my true passion in life has always been to ride my bike as fast and as far as I can. The freedom and adventure that can be found on two wheels is irresistible to me.
Commuting
Gas prices are really high! Time for training is really short. What can you do? Ride your bike to work! That's what I do every day. I live on one side of Shades Mountain and work on the other side of it, so it's up and over the mountain twice a day. I love it, and I think I would go crazy if I had to drive to work in all the traffic around here. Check out this slice of a map of my commute route (colors represent different elevations with red being the highest elevation):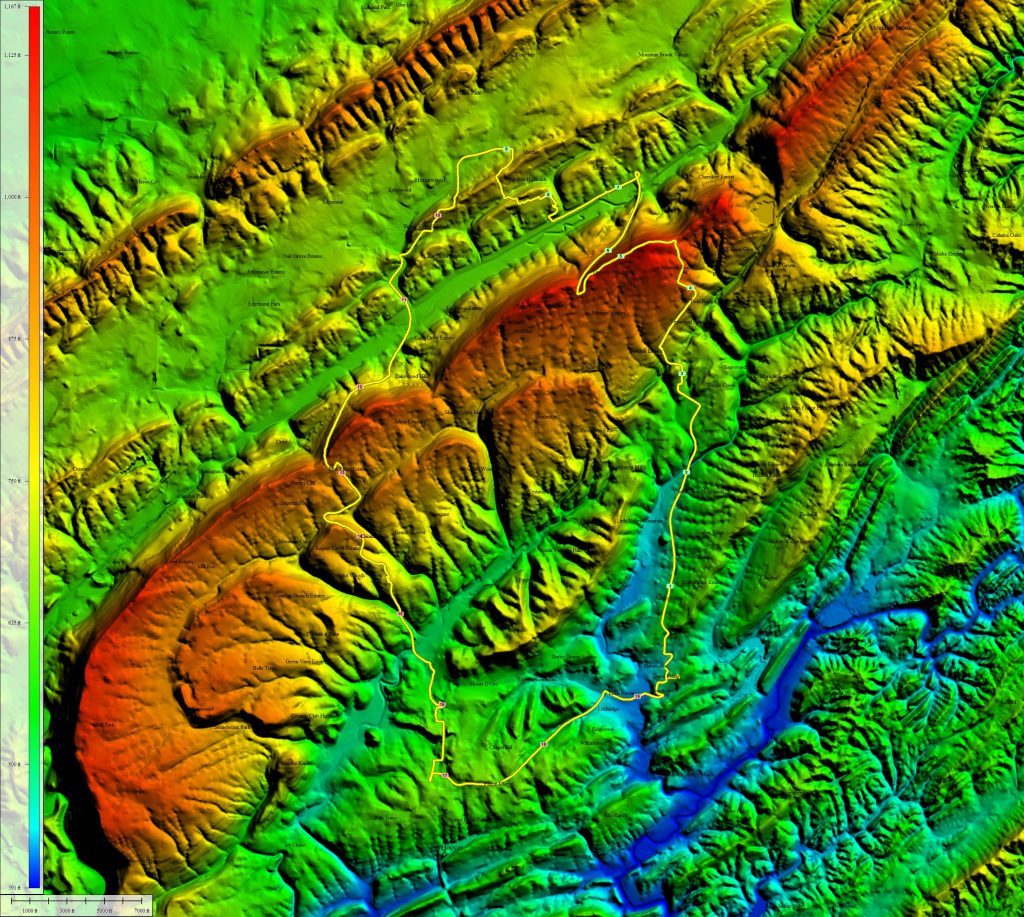 Racing
I used to get home from school, hop on my ten speed, and race the school bus around the neighborhood. Years later I found myself in grad school racing my bike against cars around town in Davis, California. Now, a few years after that I am racing bikes against professional bike racers around the country!
You can read all about my bike racing adventures on my cycling blog:
http://toonecycling.wordpress.com/